The NFL may be having all sorts of meetings to navel-gaze about the issue of the alienation of its fan base, and players may have begrudgingly become slightly less disrespectful toward the National Anthem the last few weeks, but the damage may well be done.
Last night's Monday Night Football on ESPN (the network at which anti-white trumpophobe bigot Jemele Hill somehow is still employed) reached a season-low in terms of ratings.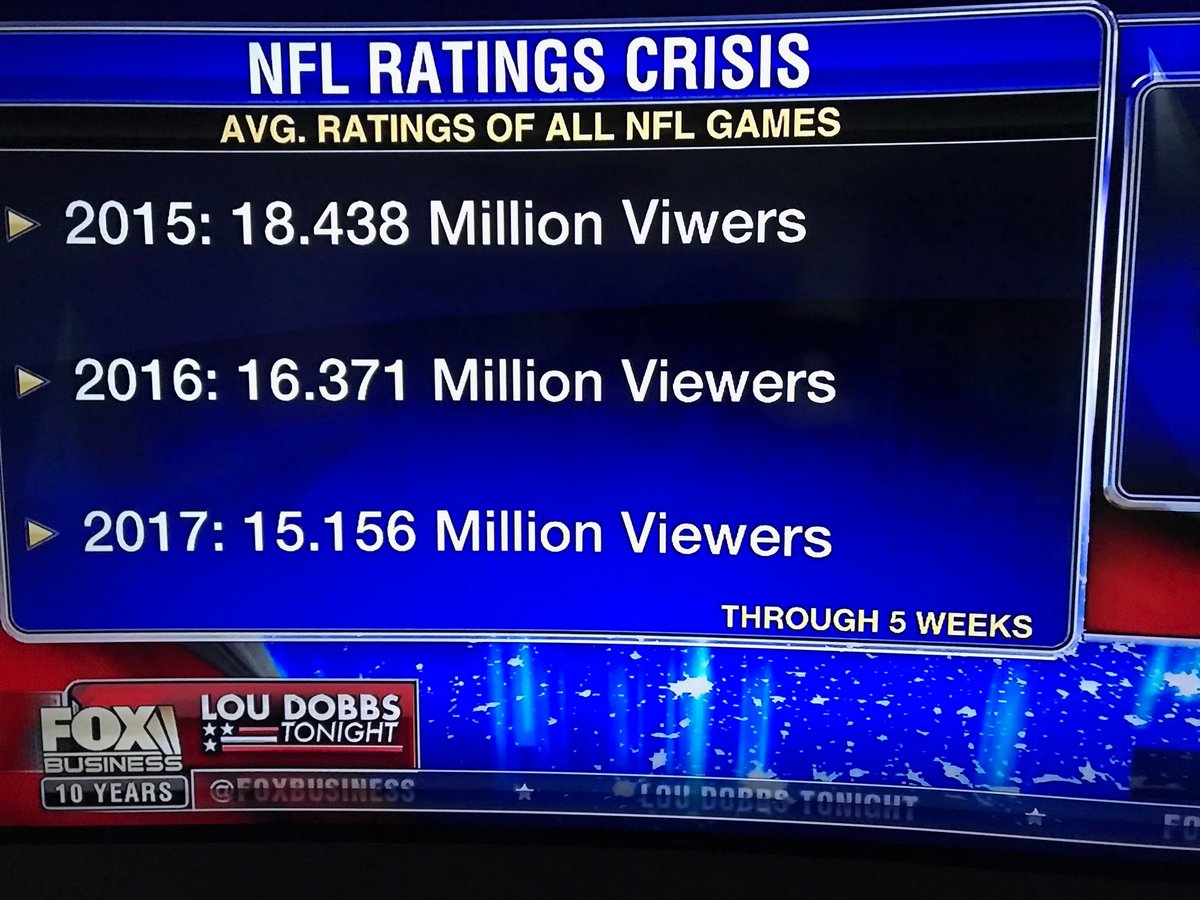 Last night's primetime broadcast of the Titans' 36-22 victory stumbled to a season low with a 6.1 in metered market results.
In a season stained by overall ratings declines and political controversy, that NFL Week 6 rating is down 13% from the early numbers of the much tighter October 9 matchup between the Minnesota Vikings and Chicago Bears. That MNF season low went on to deliver a 3.7 rating among adults 18-49 and a total viewership of 10.3 million. It's worth noting that the peek of last week's MNF came at halftime on the Disney-owned cabler when the new Star Wars: The Last Jedi trailer debuted.
Year-to-year, last night's MNF dipped just over 3% in the MM results from the Arizona Cardinals' 28-3 demolition of the New York Jets on October 17, 2016. With a rating that matched the Jets score, that demo season low eventually landed with a 3.0 among the 18-49s and 8.4 million viewers, an almost audience bottom.
SOLUTION: STAND FOR THE FLAG! SUPPORT AMERICA!